Lease-to-Own Specials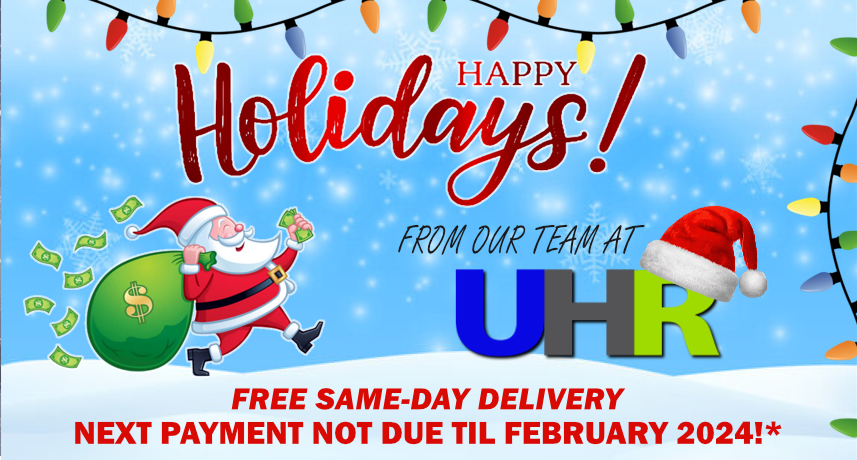 Shopping for Lease-To-Own Home Furnishings, Appliances and Electronics Near You? We Have Deals.
Lease to own is the ideal way to get the products you want from manufacturers like Ashley, Philips, LG, Sony and Kenmore without paying for it all upfront. You can find deals on Affordable Furniture, LG Televisions, Sony video game platforms, Maytag appliances and much more in our online store. We frequently have great prices on home electronics and furniture!
Lease-To-Own Specials That Help Your Budget
Here at UHR, we are devoted to offering our customers a problem-free lease-to-own experience that puts the power in your hands. That is why we allow you to enjoy PRICES THAT ARE LOWER THAN ANY LTO STORE. There are no surprises at UHR, just the peace that can come with the knowledge that you do not need credit, we offer instant approval and your satisfaction is our top priority.
Own The Brand Names You Want
The deals and specials offered by UHR feature the names you know and trust, like:
Microsoft
American Imports
Ashley
Lane
Samsung
LG
Dell
Apple
Amana
We pride ourselves on offering you the best prices on brand-name lease-to-own products that you can enjoy right away.
So please take a look at our specials and be sure to check back often for new specials on lease-to-own furniture and lease-to-own appliances near you.